Here is some General info on making appts: - Feb 18, 2012
My new shedule is as follows:
tue, wed, fri sat, 1 oclock or 6 oclock appts.

Hourly rate is $125 per hour, depending on many factors


A monetary deposit may be required for appts/artwork/prep times

Deposits can be made @ Aces High or right here, securely with paypal

A deposit does not mean I will change the drawing thirty times, and it doesnt mean I will be drawing your tattoo a month before your appt. I stay extremely busy, a deposit is taken to show that youre serious before I spend 2-4 hours of my free time (that I do not get paid for) on your tattoo.









APPOINTMENT DEPOSIT - Feb 18, 2012
ISAAC DAVIS SKIN ART #140 - Feb 18, 2012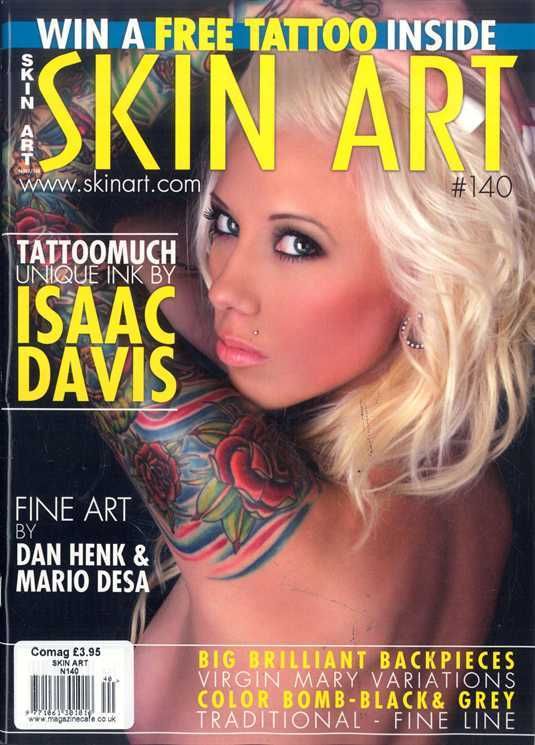 ISAAC DAVIS TATTOO REVUE #141 - Feb 18, 2012

ACES HIGH IN TATTOO REVUE #142 - Feb 18, 2012